Trader 2 - The follow up to our greatest game ever!
Trader 2 follows on from where it's predecessor finished. It is set in Europe in 1357, you are a trader and it is your aim to make as much money as possible. You will face opponents, pirates, and changing economies in your quest for the biggest business empire in the world.
The game features:
Enhanced graphics
8 Towns for you to visit
Loads of tradeable goods
Different weapon types
4 opponents
A newly developed Dynamic Economy System
A redesigned user friendly interface (just point and click)
and Pirate attacks!
Half Meg, All ST's, Licenceware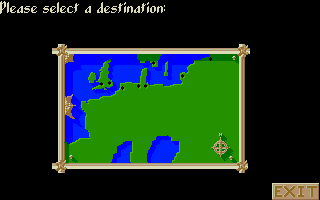 View info on Trader


Return to the Croft Soft Information Page
---